From Janské Lázně to Černá hora waterfalls and back
A shorter trip your kids will enjoy....
Difficulty:
Distance: 2.4 km
---
Follow the yellow route from Hospůdka na Formánkách in Janské Lázně via Těsný důl. There are a number of smaller cascades along the path, the highest 4 m waterfall is located at the end of the route. It's 1.5 km long and on return children can enjoy a playground with a giant trampoline and minigolf at the tavern Hospůdka na Formánkách.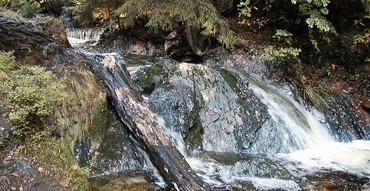 More tips for trips