Modré kameny (Blue stones)
Visit quartzite rocks at the foot of Černá hora, offering splendid views of the countryside.
Difficulty:
Distance: 9.0 km
---
The set of quartzite rocks Modré kameny is located at the southern mountainside of Světlá hora, accessible via TZC. A place with splendid views of the countryside can be accessed on foot, on bikes, or scooters.
The route goes from Janské Lázně using cable car ČERNOHORSKÝ EXPRESS to Černá hora and continues along Velké Pardubické Boudy. It is 9 km long and includes a gentle descent. Down in Janské Lázně you will go past the tavern Hospůdka na Formánkách complete with a playground, giant trampoline, minigolf, and skittles.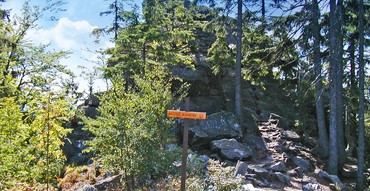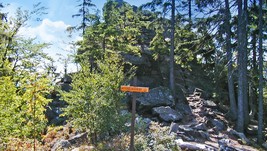 More tips for trips