E-bikes

Discover the most beautiful locations in the Giant Mts. without breaking a sweat. New and powerful e-bikes will take you to places which would be out of reach with regular mountain bikes. Electric motor helps with pedalling and even a 70 km long trip shouldn't be a problem. To overcome the biggest elevation differences we recommended taking one of our cable cars/chairlifts to increase battery life of your bike.
Pricelist
*E-BikePASS - to buy only online: 1× free ticket for each one out of three cable cars/chairlifts in the SkiResort valid during one day
Terms and conditions of rental: Valid identity document + returnable deposit 5000 CZK (Hardtail) and 10 000 CZK (Full Suspension)
Prices in CZK incl. VAT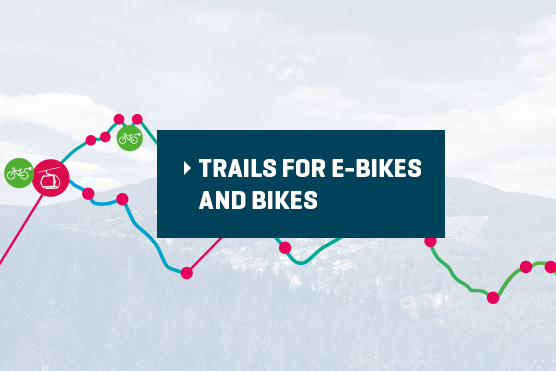 Rental of e-bikes - SkiResort Live
Janské Lázně, building of bottom station of cable car Černohorský Express
May June: daily (9:00 - 17:00)
July, August: daily (9:00 - 18:00)
September, October: daily (9:00 - 17:00)
contact: +420 840 888 229; live@skiresort.cz
The following e-bikes are on offer in SkiResort Live rental:
We rent also kids' e-bikes.
---