From Hnědý vrch to Luční Bouda and back to Pec pod Sněžkou
The chairlift will help you overcome the elevation difference and you can continue on foot to Luční bouda and back to Pec pod Sněžkou.
Difficulty:
Distance: 16.0 km
---
Take a chairlift from Pec pod Sněžkou up to Hnědý vrch. The highest observation tower in the Giant Mts. Hnědý vrch is located in the vicinity of the top station. Continue along the red route past Lyžařská bouda, via Liščí hora and Výrovka. You can also visit the memorial commemorating the mountain victims (Památník obětem hor).
From Luční Bouda you can return to Výrovka and then to Pec past Richtrovy boudy.  (ROUTE MAP 1)
From Luční Bouda you can also continue to Sněžka and return to Pec via Obří důl. (ROUTE MAP 2)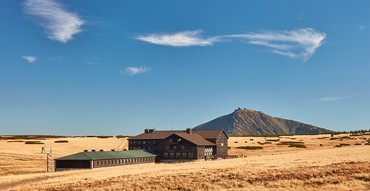 Mapa trasy 1
Mapa trasy 2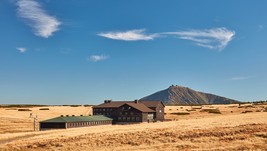 More tips for trips