Discovering the Giant Mts. on e-bikes
Enjoy trips up to 70 km long with ease
Difficulty:
Distance: 70.0 km
---
Discover the most beautiful places in the Giant Mts. without breaking a sweat. You can cross six mountain ridges during one afternoon or view Sněžka from five different angles. With mountain e-bikes from our rentals you will be ready to experience more than you expect. Electric motor will aid with the ascend, disc brakes with the descend.
When you take advantage of the discounted rental package - electric bike + cable car, you will save your bike battery and drive even further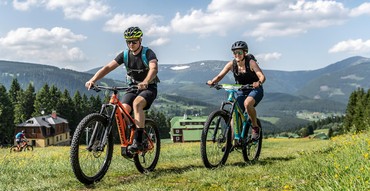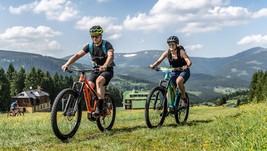 More tips for trips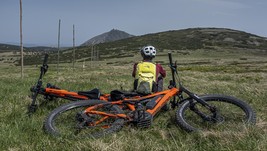 Obtížnost:
Délka trasy: 47 km
Go uphill by cable car and join the trail leading up to Sněžka.
Zjistit více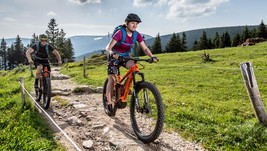 Obtížnost:
Délka trasy: 45 km
A cable car, a chairlift and an e-bike will take you to the most beautiful parts of Eastern Giant Mts.
Zjistit více