E-bike trip to Malá Úpa and back
A cable car, a chairlift and an e-bike will take you to the most beautiful parts of Eastern Giant Mts.
Difficulty:
Distance: 45.0 km
---
E-bike rental SkiResort Live is located in the building of the bottom cable car station in Janské Lázně. The cable car will take you up to Černá hora where the cycling route begins. It goes via Zrcadla, Vebrovy boudy to Pec pod Sněžkou which is not far away from Velká Úpa. To overcome another elevation, take the chairlift to Portášky. Then go downhill and slowly ascend to Horní Malá Úpa. There you can visit a new beer brewery Trautenberk. The route back goes via Horní Lysečiny and Horní Maršov to Janské Lázně.
A detailed map with the trail is handed out in SkiResort Live rental together with your e-bike.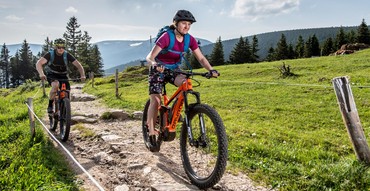 More tips for trips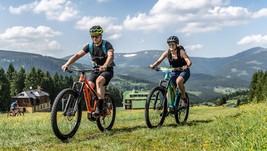 Obtížnost:
Délka trasy: 70 km
Enjoy trips up to 70 km long with ease
Zjistit více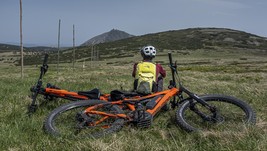 Obtížnost:
Délka trasy: 47 km
Go uphill by cable car and join the trail leading up to Sněžka.
Zjistit více